The AeRonian
Issue five 2019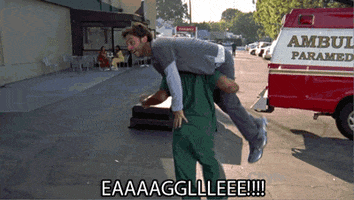 Excuse how small this is. This is a busy couple of weeks for me and I would rather spend most of the time posting. 
New features!
We have a block dedicated to Unanswered open threads in the sidebar! 
This is where you can hit up any of the unanswered open threads and show them some love! Also, feel free to start your own. 
And a place you can now view Your Characters to see the character masks you have made already. To find it normally, click IC on the top menu and this is what you should see. 
We have some more features coming and hope to get these up soon. 
Alternatively you can now view your characters (or someone else's) on their profile! 
Everyone please thank Kit for these. They make the site much easier to navigate and be able to check out everyone's characters.
On the discord server!
We now have a completed applications section to say your application is complete. That way it won't get lost with all the conversations happening in the general chat and your application can get reviewed speedily! 
Want to suggest an event? 
We now have an official place to do it! (Although you are still more than welcome to comment on these blogs!). 
Come here and post your ideas. 
Activity Check time!
Don't forget that we have an Activity Check in progress. If you need help getting running with your application or threads. Let me know and we will be happy to help you out. Activity Check, here. 
Hope you all like these new features and things we have going for you. I promise the next issue will be more meaty and have more for you to read.
Have a good one, AeRos!