Due to a case of wanderlust combined with clinical depression and a circadian rhythm disorder, I like to travel to sunny spots when possible. Some of these spots end up being places that were once a part of the Greco-Roman world.
This time I visited Side, in the southern coast of Turkey. Back in the day it was an important settlement in Pamphylia, much plagued by pirates until Pompey gave them the boot. Here's a few pictures of the remaining ruins: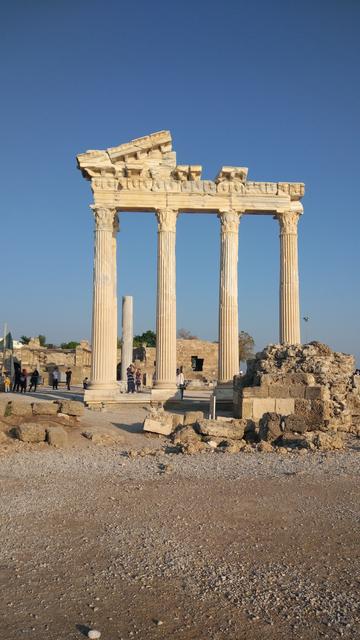 Temple of Apollo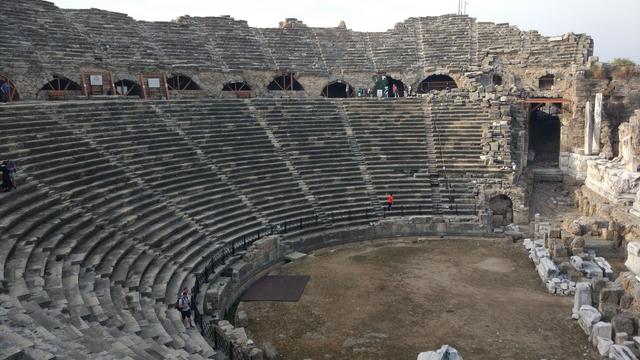 Amphitheatre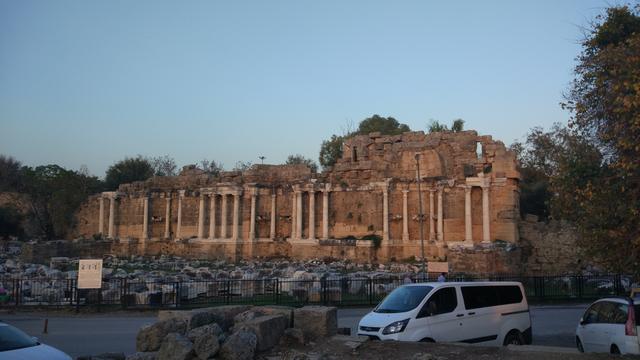 Nymphaeum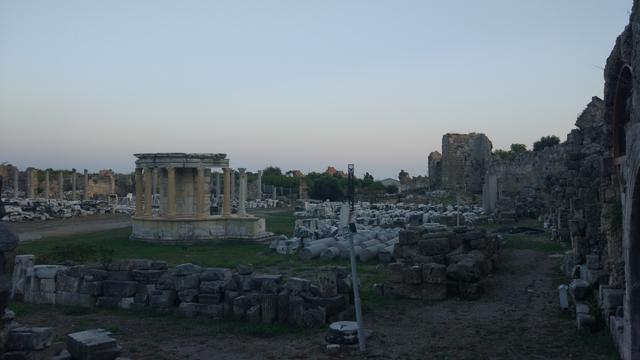 Agora and Temple of Tyche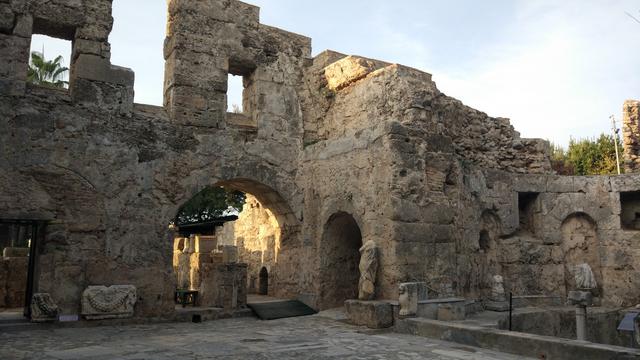 Public baths, which house the local museum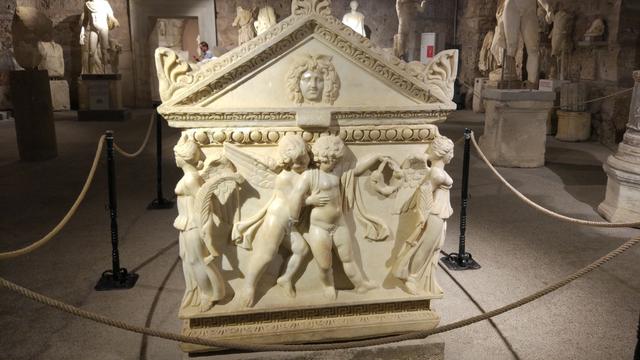 A beautifully decorated sarcophagus. The marble is so polished I thought it was alabaster at first.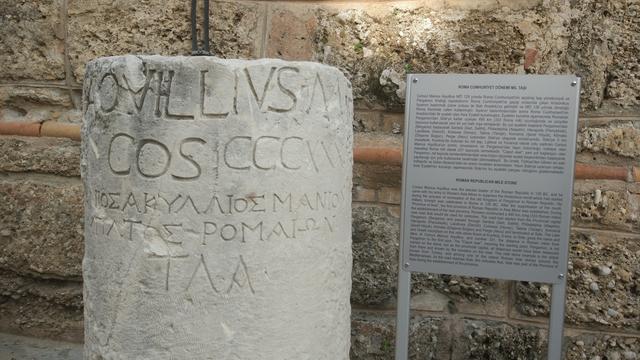 Milestone from Republican times with inscriptions in both Latin and (Ancient) Greek. I saw only one other stone artifact with inscriptions in both languages, everything else was in Greek - which, of course, makes perfect sense given the region.
3