Salona (nowadays Solin) was the capital city of the province of Dalmatia and, according to legend, founded by Julius Caesar after the civil wars. Although it was a prosperous and important city in its heyday, the ruins are in a sorry state and not very well preserved at all. There was little English signage (contrary to what some websites tell you), and the small museum had the typical findings of glass and metalworks, pottery and funerary elements. If you're in the area, I recommend visiting Trogir as well - it's a charming little place.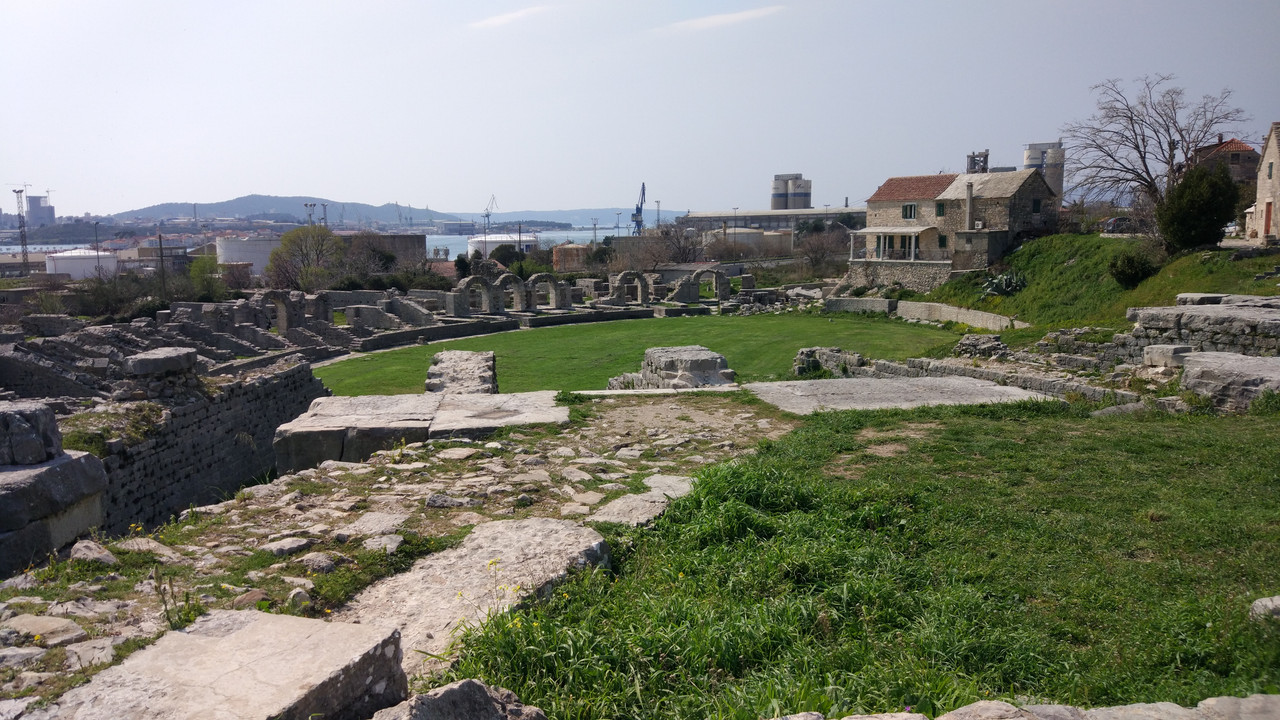 The amphitheatre, because you can't have a Roman town without one. It saw gladiator fights and executions of early Christians, but did not resist the struggles between Venetians and Ottomans in the 17th century.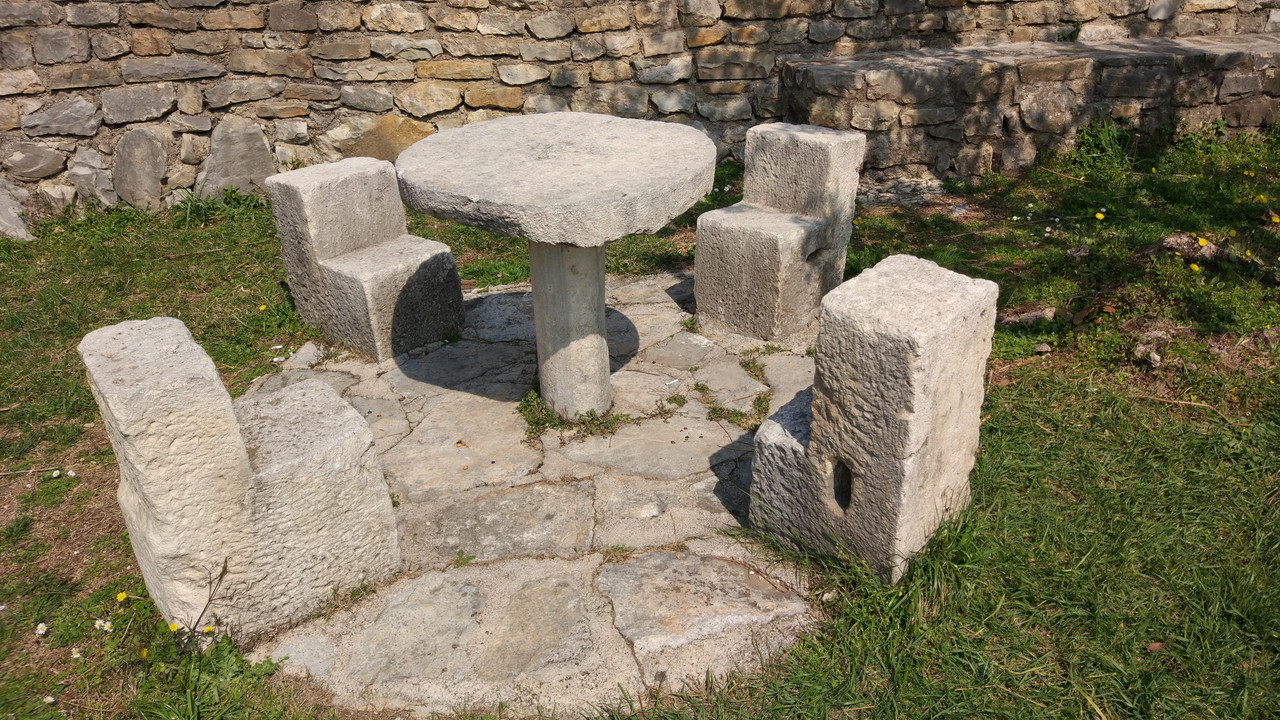 Stone table and chairs. I hope that back when they were in use, the table was a bit closer to the seats, because the current placement seems supremely impractical.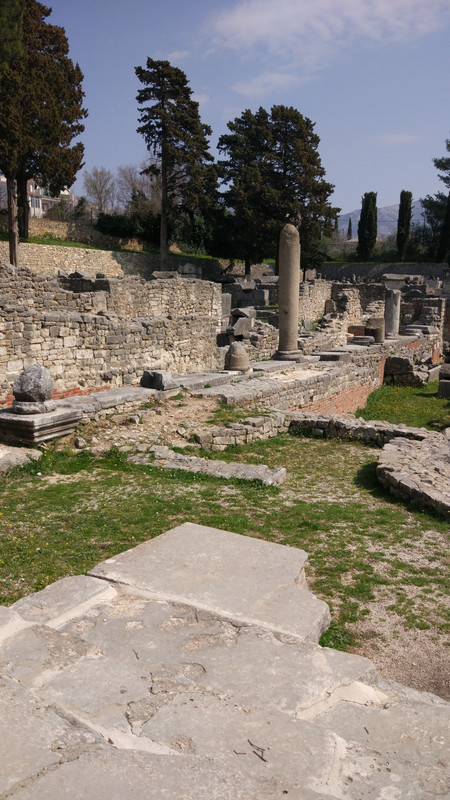 What's left of one of several basilicas built after Christianity was allowed, featuring a rather phallic eroded column.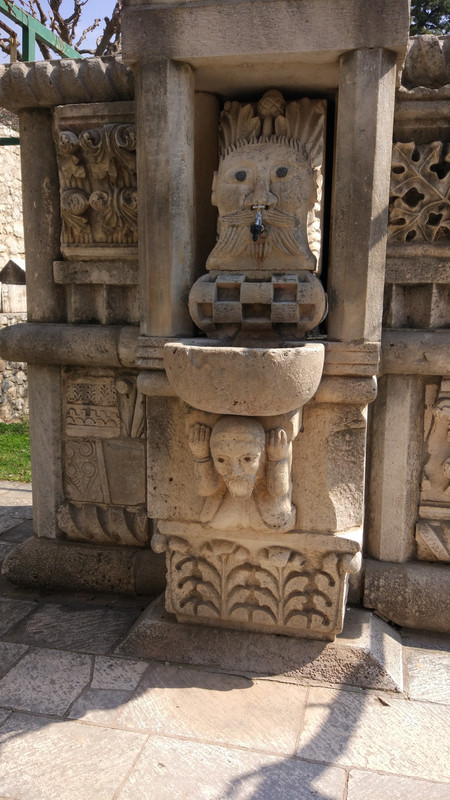 A funny-looking fountain.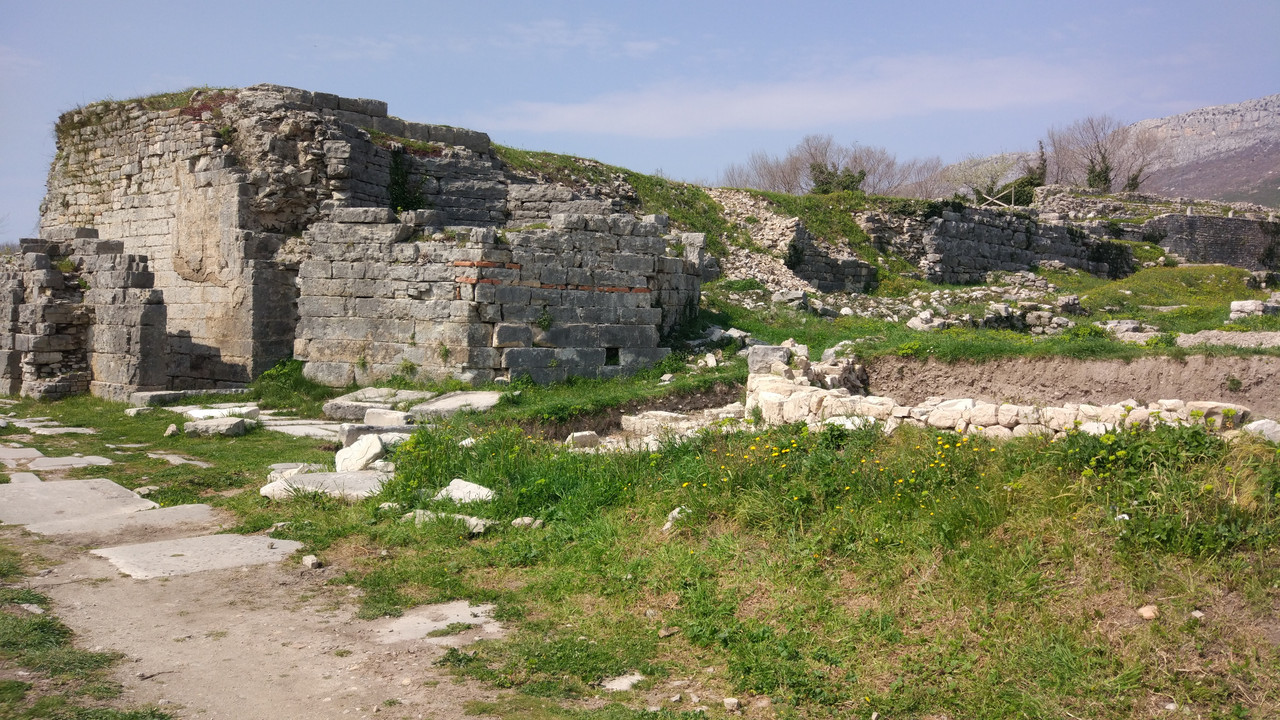 Fortification around the Porta Caesarea, one of the main thoroughfares that also marked the division between the older and newer parts of town.
3