This time my travels took me to the ruins of Conímbriga in Portugal. It's about a 3-hour drive from Lisbon and the site features ruins and a small museum. If you're into hiking there's lots of trails in the surrounding area, including some that link up to one of the Camiños de Santiago/Ways of St James. As I arrived late in the day and had a mishap with my ticket I only had about 2 h to check out the ruins and the museum, which felt a bit rushed. An extra hour would have made it just right.
Conímbriga was settled centuries before Roman occupation, but flourished under Augustus and the principate, becoming a municipium of about 10,000 inhabitants in the province of Lusitania. It was ultimately destroyed and abandoned in the 5th century as a consequence of Suebi invasions. Today what's been excavated is mostly ruins of domi, insulae and shops, along with public buildings like aqueducts and baths, though many of the former were torn down in the 3rd and 4th centuries to make way (and provide building materials) for defensive walls and towers. The current forum is something between a very bare-bones reconstruction and a floor plan, and the amphitheatre has yet to be unearthed as it lies under local homes nearby.
If i had to sum it up in one word, it's mosaics. The ruins boast a number of beautifully preserved in situ mosaics, which is unusual in my (admittedly limited) experience - more often than not they're removed from their original sites and put indoors in a museum, but not here! In fact, nearly all of them have been exposed to the elements since being excavated, and it's astonishing how sharp and colourful they still are. The museum, on the other hand, was a disappointment and features a small selection of the usual findings of pottery, metal and bone tools, coins and funerary inscriptions, so if you're short on time I recommend dropping it.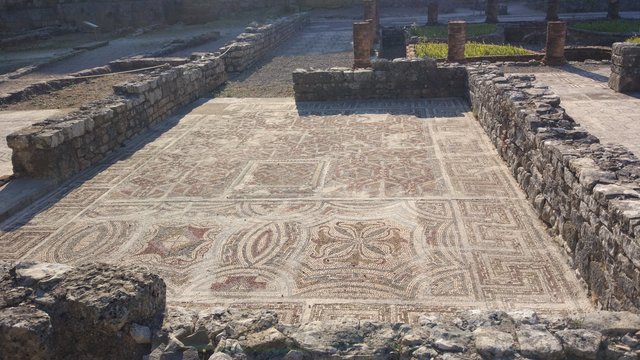 Elaborate mosaics in red and blue tones.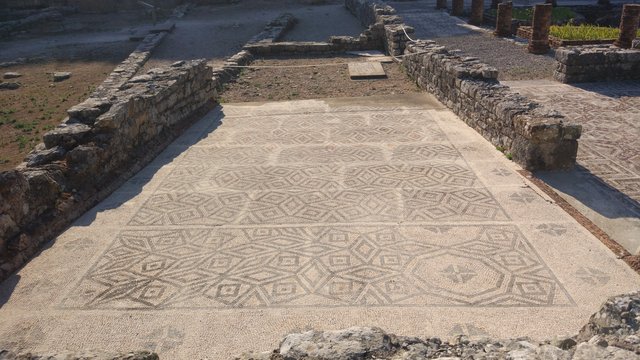 Elaborate geometrical shapes.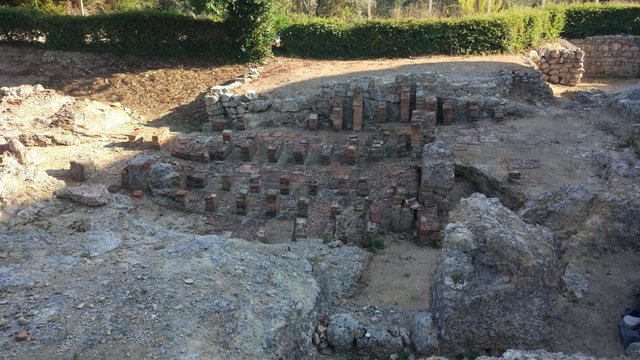 What's left of the hypocaust of one of the thermae buildings, dating from the 1st century AD.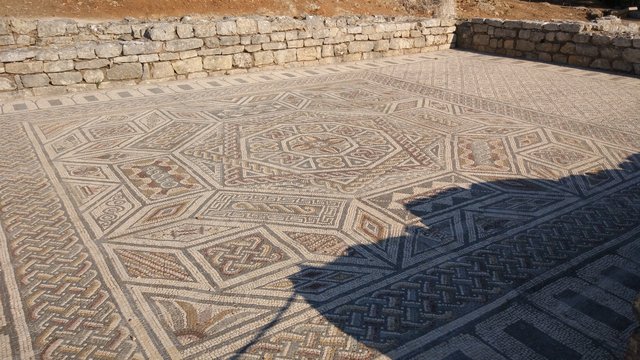 More beautiful mosaics.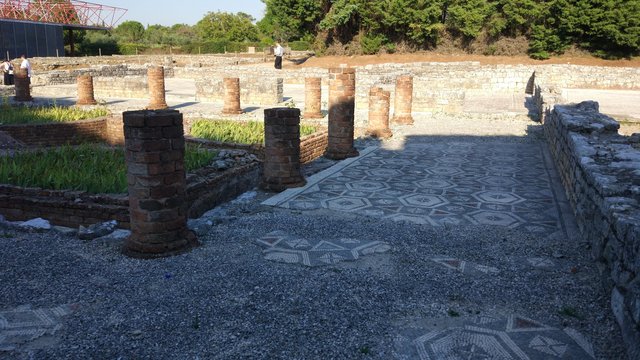 A cool-looking peristyle in the summer heat, featuring yet more mosaics.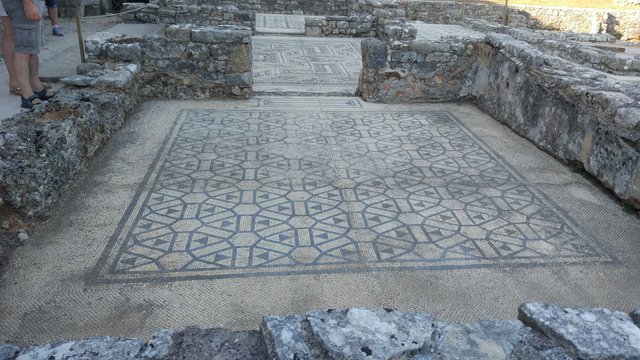 More geometrical shapes.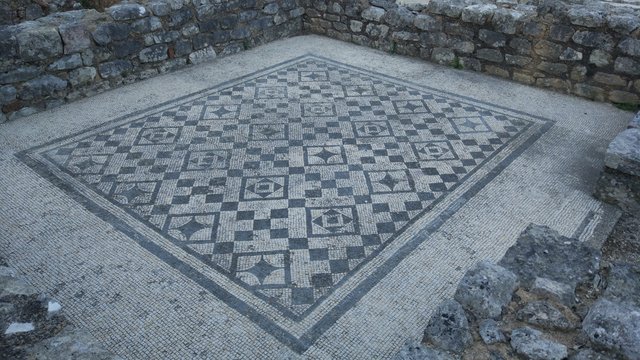 These look incredibly similar to decorated pavements that can be found all over Portugal, 2000 years later.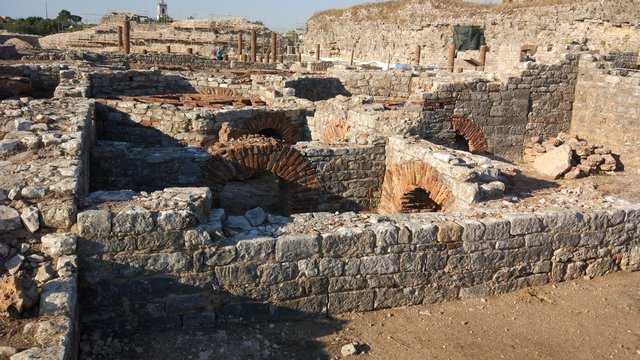 See all the columns and arches? This is what's left of the House of Cantaber, a fancy aristocrat that supposedly lived in the 4th-5th century. This domus had a measly five peristyles and spanned over 3000 m2!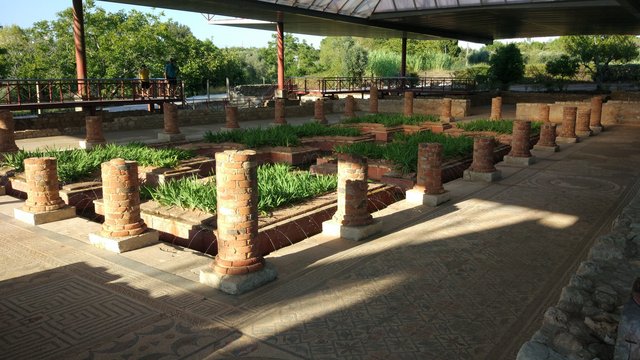 House of the Fountains - another big and fancy domus that belonged to one of the wealthiest families in the city.
For flooring that's over a thousand years old, these are still in great shape.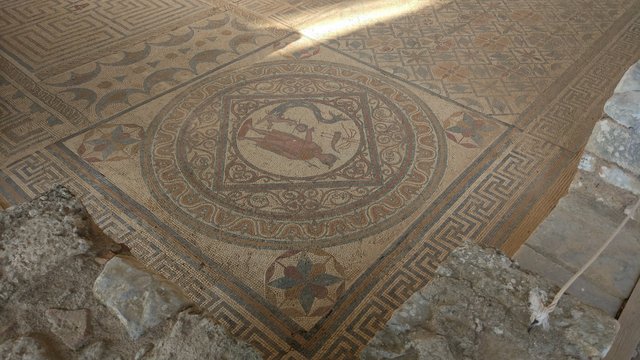 A horned humanoid and a sea creature.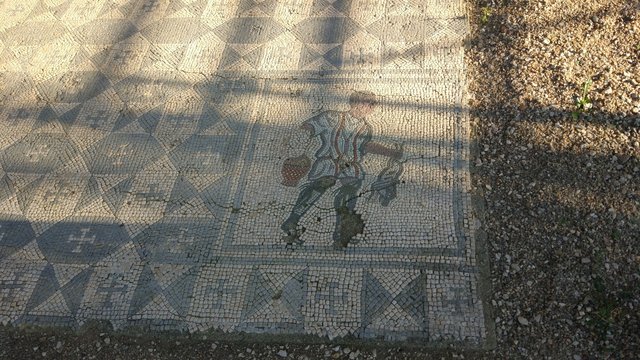 Depiction of a man carrying food and drink. The more things change, the more they stay the same.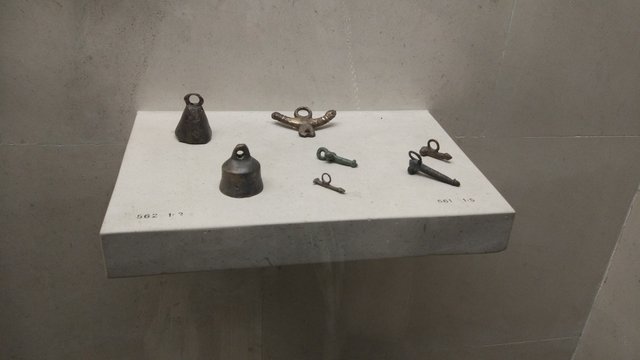 And lastly, it's not Roman if there isn't something phallic around - so have some fascini!
2