The AeRonian
Issue 3, 2019.
BIRTHDAY EDITION!
Whoo hoo!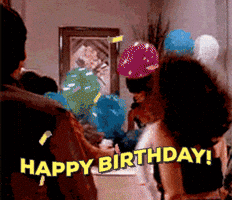 The site has now been around since 2008! 
Thank you to all the members and past members for making the site such a memorable one! 
Down memory lane.....
Some of my most fond memories of AeRo is meeting and making friendships with people around the world. Many who still check in on us and see how we are doing. I am happy that the community has grown and in many ways, grown with us. Many of the lessons I have learned, friendships I have made, and skills will be with me for a lifetime. Many of us have grown up with the site. I am so grateful to have had it and all of you in my life.
  

Feel free to comment on the thread with any happy memories that you have with the site. 
We also have a range of old banners available to be viewed in the gallery here! 
https://www.aeternaromarpg.com/gallery/category/1-member-albums/ 
Deceased characters in play?
Yep! You can app and play deceased characters although there are some conditions. 
 They must be played on the Back in time board and the AU board only.
You need to check with permission beforehand to see if you can play that character. 
Be aware that generally you need to have played that character in a past version of AeRo to play them. Especially if they are a canon. 
The Deceased characters use black and white avatars (much angst!) and do not hold any face claims. 
They go through the same application process. 
Check out Flavia Lucilla Augusta and Titus Imperios Acuelo Gurges as examples! 
I am artiste!
There are some features with the software that I don't think everyone knows about. We have the gallery feature where members are welcome to post memes and things about their characters, pictures, and their artwork, too.
We also have a showcase of AeRo over the years for you to check out. 
https://www.aeternaromarpg.com/gallery/category/1-member-albums/
Blog for me, bb.
Atrice made a blog already. Come and check it out. 
Members are welcome to create their blogs. Think of it like your development board. Do you want to show what kind of dresses your characters wear? Notes and bits? Facts about Rome? Feel free! 
The IC consuls for the year are!
Marcus Aemilius Scaurus Alexander and Marcus Valerius Maximus (available as a wanted)
The Lupercalia has begun! 
There is an opening and a setting thread for you to check out to get an idea about what is happening. 
Tiberius, the prince and Titus, Cousin of Caesar are both the youths going to do the running. 
Players will be able to take part in the main thread and have side threads, too. 
We also require ladies who wish to be struck with the pieces of bloody lamb skin. It is for fertility! 
Old events?
They can still be posted in and enjoyed. Thank you to everyone who participated in them!
Ideas for events?
Got an event you would like to see? Poke me about them and we will see if we can get it rolling. 
A date?
Please make sure you remember to add in the month and year onto your threads.  It can either be done at the top of the first post or using the tag system. This helps with organising and archiving threads by the Historia account. If you're stuck on when it happens, you can put the loose time period. Jan-March instead. 
Months ahead! 
We will be moving from Jan-March to April - June! 
This will take place on the 20th of April. 
Got threads still in the past? No worries! Keep going with them until they are complete. 
In the house or a business?! 
Would you like a house/business? Come and post here to get one.
There are some guidelines for you to check out too. 
Finished a thread? Or want it moved?
Reply here and it shall be so! 
The Registry! 
Okay, say you need to rush around to find when someone got married since the RP began, or a divorce, or when someone was born? Don't wanna flail around through tags and wailing? 
This is your saviour! 
I present the Births, Deaths, Marriages, Divorces, and Events Registry! 
Did anything big happen? Reply to the thread and you in about a years time will thank you! 
 
Don't forget to reply with those memories!
2