Roman Cheesecake - Savillum
---
Savillum - the ancient Roman cheesecake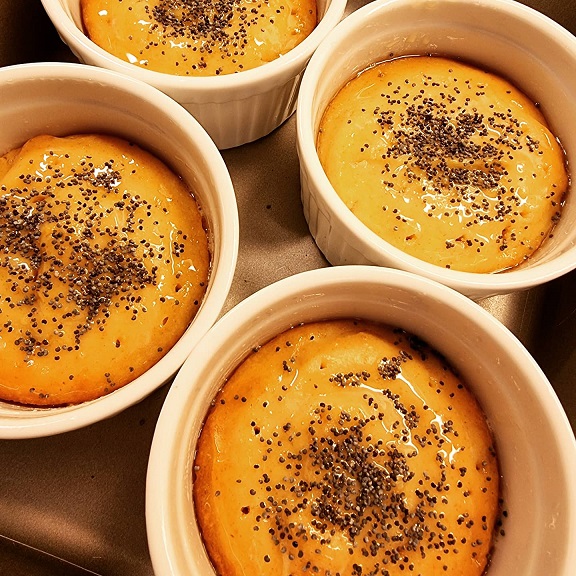 Not long ago, I bought a few (more) cookbooks on ancient Roman food or just food from Antiquity and today, I tried out a recipe from one of them. I've been wanting to try out this recipe for a long while actually, and now it happened. An ancient Roman cheesecake called Savillum. The original recipe dates back to about 160 BC, so that's a pretty old recipe! And it still works, although I think I will make a few adjustments, if I make it again. I liked it, but I'm also me and I love ancient food in general. My daughter wasn't fond of it and the bf thought it could be adjusted too, but he did eat all of his 
I used the recipe in a cookbook called Garum: Recipes from the Past, but if you just search for Savillum (by Cato) on Google, you're going to get many similiar recipes. I made half a portion of the recipe, since I didn't know yet if we'd like it, it was just to taste. Ingredients are white cheese (I used ricotta), eggs, flour and honey... and some poppy seeds for decoration. The recipe said to just mix all ingredients together at once, so I made the dough, put them in little baking ramekins and into the oven. After the oven I poked tiny holes in the cakes, poured melted honey over and sprinkled with the poppy seeds. I served the cakes while they were still slightly warm, but not straight out of the oven either.
The consistency of the cake is a bit on the 'heavy' or 'dense' side. Next time, I will separate the yolks from the whites of the eggs. Whisk the honey with the yolks, mix into ricotta and flour, then whisk the whites and fold in, so the cake will be more fluffy. And maybe add some more to the dough itself, for example poppy seeds or chopped raisins or dates, to make a more interesting flavor and give you more to 'chew' in the cake. But I liked the honey taste of it.
Below are some pictures I took while preparing the cakes. I greased the inside of the ramekins with a little bit of oil, so it wouldn't stick too much. Next time I may use butter...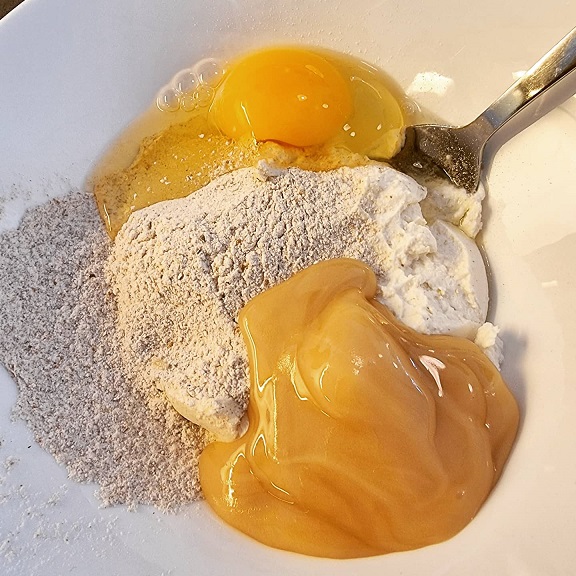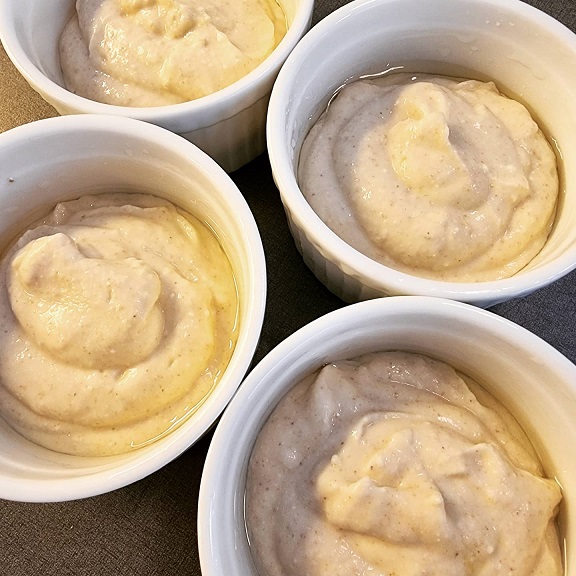 Edited by Atrice
2